Background
The PSEA Community Outreach and Communication Fund was established in February 2020 as a joint initiative of UNHCR and the International Council of Voluntary Agencies (ICVA). The Fund invests in community-led efforts to mobilize action to prevent SEA and ensure communities know how and where to safely report allegations and access support. A key deliverable of UNHCR High Commissioner Filippo Grandi as the former IASC Champion on Protection from Sexual Exploitation and Abuse and Sexual Harassment, the Fund was created to bolster the critical work of non-governmental organizations in working with communities make sure that everyone can access protection and assistance without fear of sexual exploitation or abuse.
"As a leader what we are being trained by Windle Trust, and we also implement the knowledge… we make sure that the knowledge we get from training we share with our community, we share with our parents, we share with our leaders who have not participated in the training."
Mary Nyokal Cyrus
Refugee leader, Kenya
"The Fund supported us in our mission to promote and protect the human dignity of migrants and refugees arriving in Brazil by allowing us to bring culturally sensitive information to the most vulnerable migrant populations to mitigate protection risks, raise awareness of their rights and show them the channels for reporting and accountability that are so necessary."
Jesuit Service for Migrants and Refugees (SJMR), Brazil
In 2020 grants were awarded to 19 NGOs to support community-led projects. Funding proposals were carefully reviewed by a group of PSEA experts composed of UNHCR, ICVA, Translators Without Borders (TWB), Communications with Disaster-affected Communities (CDAC) Network, UNICEF, IOM and Oxfam.
The first round of grantees developed materials in some 30 languages, tailored to reach over 20 different Age, Gender, Diversity (AGD) profiles through 40 types of materials, including print, video, audio, and community discussion guides, amongst others. This database makes these products available to all IASC members and PSEA stakeholders for their use and adaptation as needed.
Guide on how to use this database
Organizations interested in implementing projects focused on raising community-awareness on the risks of sexual exploitation and abuse (SEA) and on developing information, education, and communication (IEC) materials on PSEA, can browse the PSEA deliverables database for ideas, designs, and templates. Available in both final and editable formats, the materials are divided into different categories as below, the database temporarilly is host here.
Organizations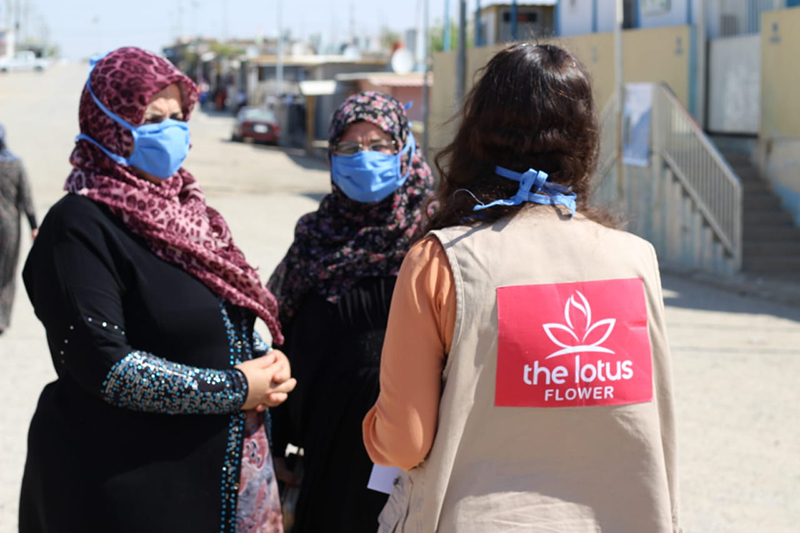 Type of Resource: Print, video, audio and more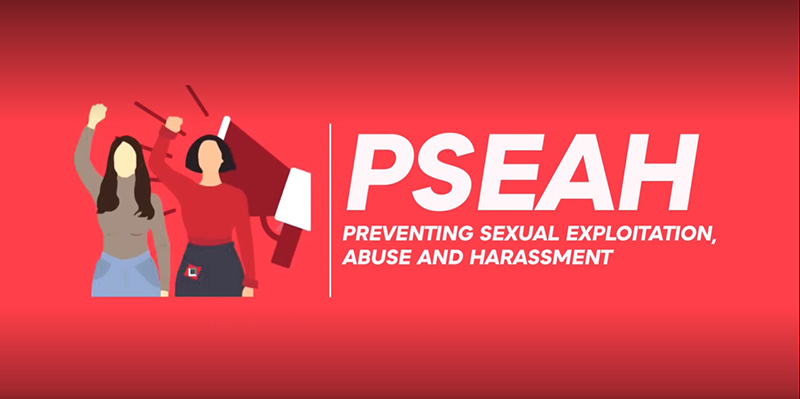 Materials by Age, Gender and Diversity Considerations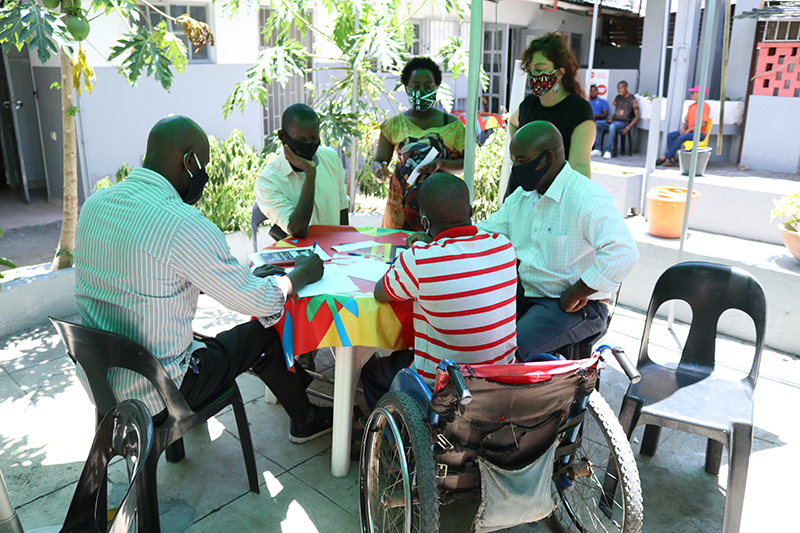 Languages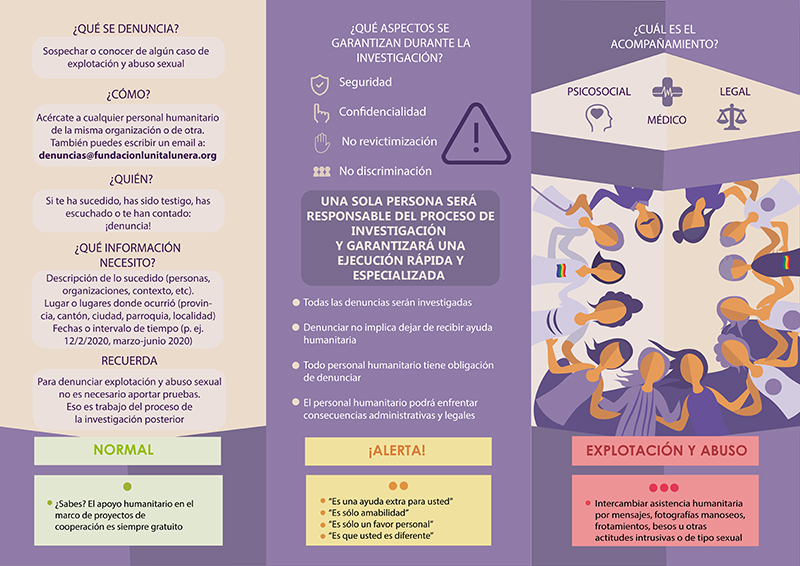 Regions  and Countries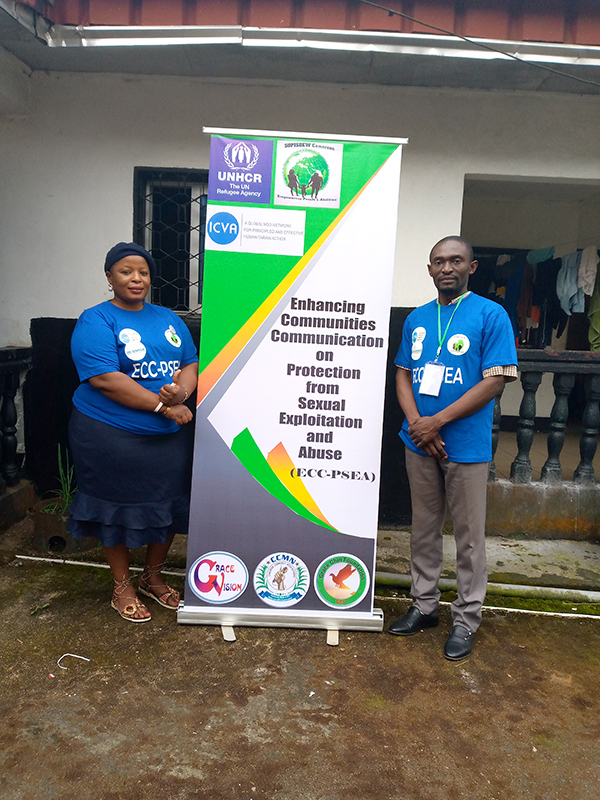 The links above will open on your browser a specific file or folder on OneDrive (a cloud service) that is available to view or download. Editable materials were developed using different file formats, such as Adobe Illustrator and Photoshop, Microsoft Office, etc., and may necessitate the correct software in order to edit and adapt them.
Adaptation of Products
Please note that the materials in the database are the creations of their authors and do not represent ICVA, IASC or UNHCR, nor their views or endorsement of these materials. If an organization wishes to build on an existing material in the database, they are asked to refrain from using the logos of IASC, ICVA or UNHCR, or from including acknowledgements, such as "this project was funded by the PSEA Community Outreach and Communication Fund". NGOs are welcome to use these materials to develop their own products; however, in doing so we ask that they mindful of relevant sensitivities, undertake community consultation as part of this adaptation effort, and aim to avoid content that may be viewed as potentially retraumatizing or victim-blaming.
2021 PSEA Outreach and Communication Fund
In light of the successful first round undertaken in 2020, the PSEA Outreach and Communication Fund was opened for a second call for applications in April 2021, attracting a wide interest in the form of more than 1'000 applications. All eligible applications were reviewed and scored by an interagency Steering Group of PSEA experts, which in 2021 included representatives from IOM, UNICEF, Care International, Girls Not Brides, and the Communicating with Disaster Affected Communities (CDAC) Network, as well as ICVA and UNHCR. In total, 15 grants were awarded to projects [hyperlink to summaries 2021] in all regions, which are currently underway.
 
These projects aim to strengthen engagement with key groups such as adolescent girls, language minorities, persons with disabilities, persons of diverse sexual orientation and gender identity (SOGI), people in geographically isolated areas and communities where risks of transactional sex are known to be high. All selected projects incorporate dedicated attention to SEA risks posed by the COVID-19 pandemic, and each has received technical support and advice from the interagency steering group in developing their respective initiatives.
For queries please contact:  PSEAfund@icvanetwork.org